« The choice of the bridge is not an obvious one... and chance does it well: I jumped at Nicolas Despiau's suggestion to try a new one. This is haute couture that enhances my stage companion on all levels: richness of tone, nobility of the bass, breadth and elegance of resonance... Yes, it is indeed haute couture, and we are ready to enjoy new possibilities with my beloved instrument: the observation is obvious to me! »
Pauline Bartissol
If not working, video is also available here:
In the workshop of Guy Coquoz:
The examination of the bridge of the instrument and all the exchanges with Pauline Bartissol allows Nicolas Despiau to pre-select bridges that could suit her acoustic expectations.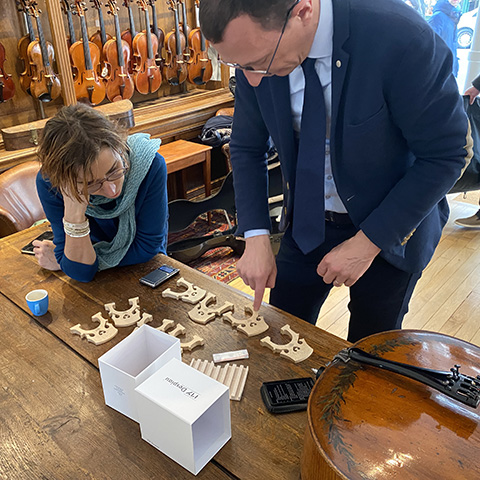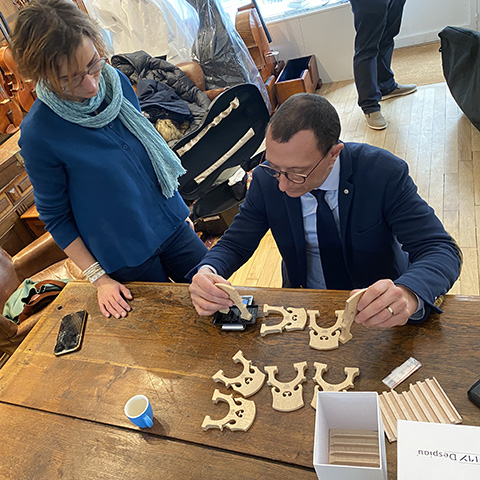 A photo would not be enough, you have to touch and feel the bridge to understand its soul.
Every detail counts, the architecture, the position of the heart, the fingerboard angle... even the weight.
To the nearest tenth of a gram!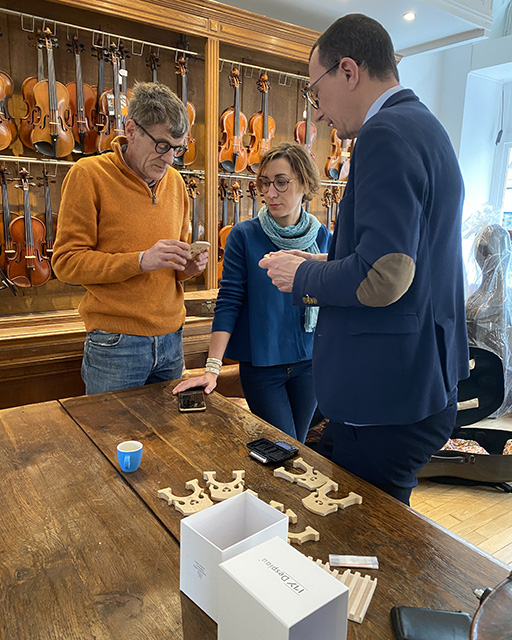 Teamwork with the luthier to choose the bridge that will ultimately be
the most suitable for the instrument and the musician.
Pauline Bartissol's cello is fitted with a Pont de Normandie bridge •••, from the Dynamic range, adjusted and set-up thanks to the expertise and sensitivity of Guy Coquoz.
Find out more:
https://pauline-bartissol.com/
http://www.guycoquoz.fr/luthier/