28th - 29th April 2023, ZUŠ Járy Cimrmana Františkovy Lázně, Božena Němcová´s Theatre

It has become a tradition that the Akord Kvint workshop supports central rounds of the ZUŠ competitions in string instrument playing. We are happy that now the Central Round of the Czech ZUŠ Chamber Music Competition with a predominance of string instruments has come to Františkovy Lázně, when the ZUŠ Jára Cimrman Františkovy Lázně was the host.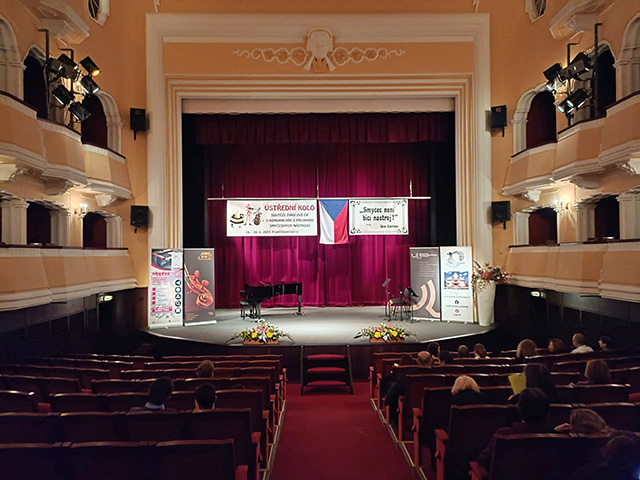 Since last year, Františkovy Lázně has been inscribed on the UNESCO World Cultural Heritage List and was thus a worthy place for the music festival, during which future Czech stars of musical interpretation are trained.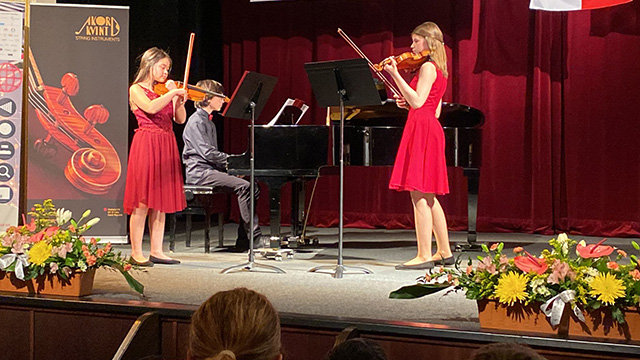 More than 200 competitors fought their way through the regional ones to the central round and were accompanied by 150 people from the professional public. We could listen to the quality performances of the competitors.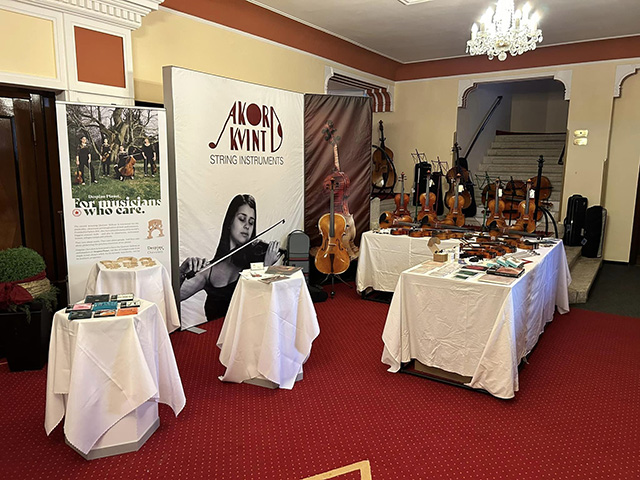 Participants of the competition and the general public also had the opportunity to view, test or purchase our instruments, see the work of violin makers, or buy a wide range of accessories including excellent French bridges Despiau Chevalets.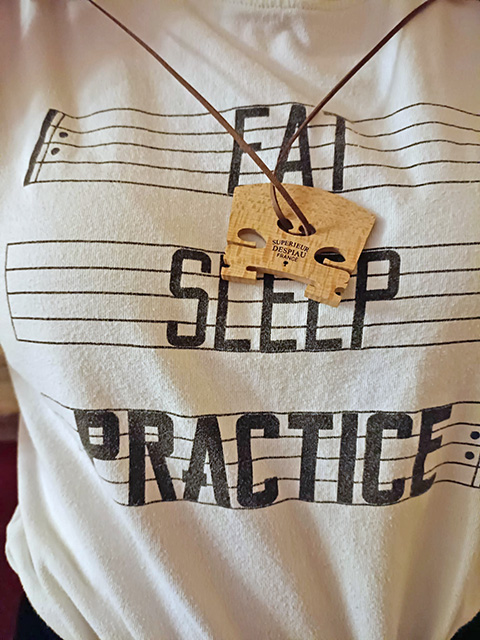 Thanks to our partner Despiau Chevalets for supporting the competition! Congratulations to the participants and organizers for their perfect performances!
Jan Holiš
Managing Director