Last August in the Music Fund Workshop, a great team of volunteers broke the record for the most instruments repaired in 5 days, for music schools and socio-artistic projects in the DRC, Haiti, Mozambique, Morocco, Palestine and Europe. A total of 49 instruments were set up, assembled and repaired, most of which will be leaving for a project in Mozambique at the end of this year.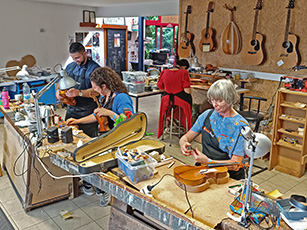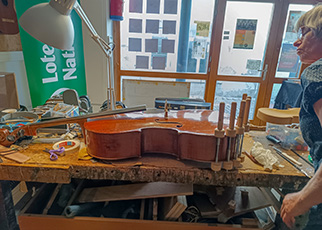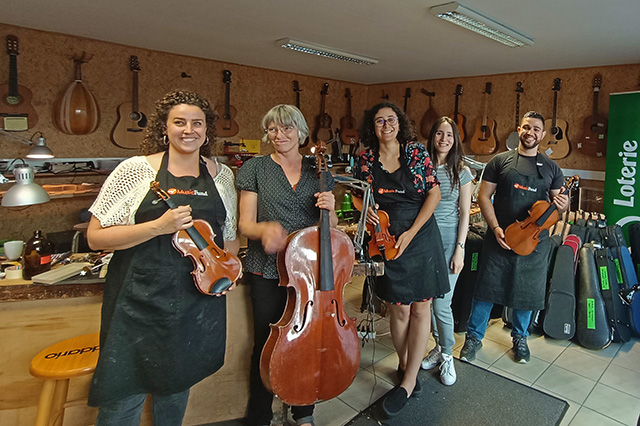 Pauline (Cremona school), Ann (CMB Puurs Belgium school), Romane (Marche-en-Famenne school), Rahma (Music Fund volunteer) and Shehada Shalalda (young Palestinian violin maker and Maestro of the challenge).
https://musicfund.eu/projects/belgium/music-fund-repair-challenge/
Mozambique project
Music Fund collects all kinds of musical instruments from all over Europe, repairs them in its Belgian workshops and sends them to children in disadvantaged or conflict areas. Music Fund also trains technicians in instrument repair and maintenance to help for schools.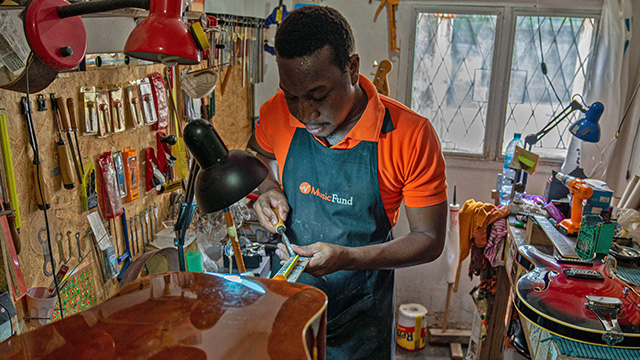 Gilberto CHISSAQUE, guitar luthier and one of the first students trained by Music Fund in Maputo and future trainer.
600 instruments will be sent to Mozambique in the coming weeks.
All about the Mozambique project: https://musicfund.eu/projets/mozambique/