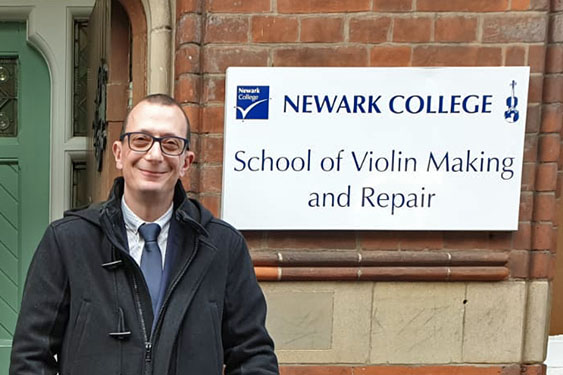 The school of violin making and repair is located in a magnificent building, full of charm, in Newark College, at the heart of a very dynamic town.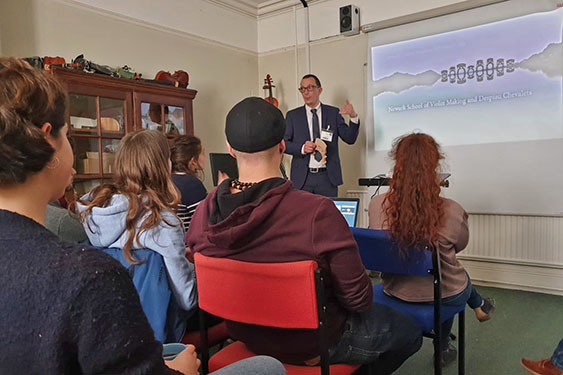 A great and heterogeneous group of students from different years and various countries accompanied by two of their teachers.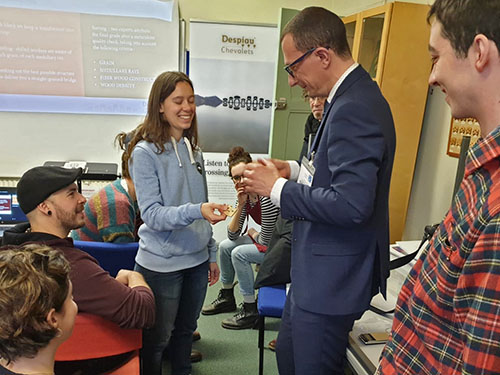 The students were very involved and attentive with numerous questions of a very technical nature on the selection of wood, the sorting criteria for the various qualities as well as the cutting zones of the different families of bridges. The bridge is one of their concerns therefore they were focused and listening attentively as they know that it can also help them perfect the set-up of their instruments.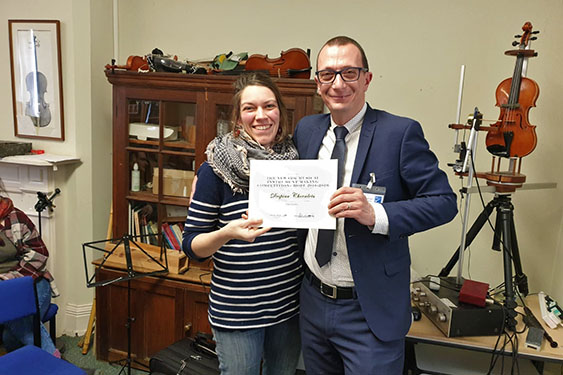 Presentation of the 'Newark Musical Instrument Making Competition - Hope 2018-2019' certificate.
A big thank you to the school for its invitation as well as to the teachers present, Mr. Peter SMITH, Mr. Antoine GOURDON and Mr. Nigel MELFI, without forgetting Ms. Marion POLLART for her invaluable assistance.

https://www.facebook.com/NewarkSchoolOfViolinMaking/